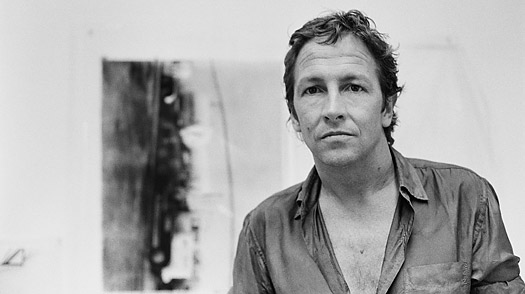 Considered by many to be one of the most influential American artists due to his radical blending of materials and methods, Robert Rauschenberg was a crucial figure in the transition from Abstract Expressionism to later modern movements. One of the key Neo-Dada movement artists, his experimental approach expanded the traditional boundaries of art, opening up avenues of exploration for future artists. Although Rauschenberg was the enfant terrible of the art world in the 1950s, he was deeply respected and admired by his predecessors. Despite this admiration, he disagreed with many of their convictions and literally erased their precedent to move forward into new aesthetic territory that reiterated the earlier Dada inquiry into the definition of art.
Building on the legacies of Marcel Duchamp, Kurt Schwitters, Joseph Cornell and others, he helped obscure the lines between painting and sculpture, painting and photography, photography and printmaking, sculpture and photography, sculpture and dance, sculpture and technology, technology and performance art — not to mention between art and life.
Mr. Rauschenberg was also instrumental in pushing American art onward from Abstract Expressionism, the dominant movement when he emerged, during the early 1950s. He became a transformative link between artists like Jackson Pollock and Willem de Kooning and those who came next, artists identified with Pop, Conceptualism, Happenings, Process Art and other new kinds of art in which he played a signal role.
Rauschenberg believed that painting related to "both art and life. Neither can be made." Following from this belief, he created artworks that move between these realms in constant dialogue with the viewers and the surrounding world, as well as with art history.
Preferring to leave the interpretation of the works to his viewers, Rauschenberg allowed chance to determine the placement and combination of the different found images and objects in his artwork such that there were no predetermined arrangements or meanings embedded within the works.
He was the great redeemer of American art, the man who transformed offhand bits of the world — old shoes, a discarded tire, pages torn from magazines — into richly mysterious and even majestic concoctions. The very idea of art was a different thing once he was through with it — freer, more encompassing — because in everything he did, he drew outside the lines.